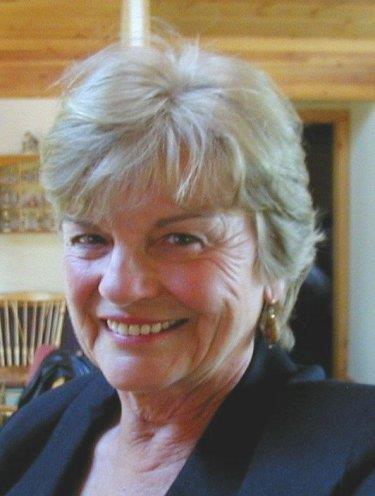 Judith Horky — or Judy, as she prefers to be called — has had a passion for the written word since grade school in Massachusetts. Following a move to New Hampshire, she enjoyed a stint as editor of the high school newspaper, and that, along with writing for Lasell College publications, set the direction for her future goals. After graduation, however, raising three sons became her primary focus.
Eventually, Judy and her family moved to California and a few years later, re-located to Reno, Nevada. She pursued a BS in Journalism at the University of Nevada-Reno, and her last class in TV production led to a position as a teacher of television production at the college. This coincided with becoming single and Judy's life changed again. She produced a weekly public affairs show for an ABC affiliate, and that led to freelance work as a producer, an associate director and stage manager in Las Vegas and Los Angeles.
Working on football tours, gymnastic events, infomercials, pilots and musical concerts continued to fascinate her. After managing a sound stage in Burbank for two years, Judy and her husband, Jim, a TV director, formed their own company called Sweetwater Video Production Services. When they sold it ten years later, she finally had the time to fulfill a life long dream.
A friend had introduced her to the metaphysical world when she was at the university, and Judy found herself on an intensive search for understanding, a spiritual journey that continues to this day. Research into alternative healing techniques prompted her to become both a Clinical Hypnotherapist and a Reike Master.
She met a spiritual teacher, Angela Mattey, in Scottsdale and was introduced to "table tipping" in its spiritual form. This tool, used as a method of communicating with Spirit Guides, enables students to "talk" with loved ones who have crossed over. It also allows them to experience guidance from angels and teachers while honing their own psychic abilities. This guidance opened the door for the birth of 'EarthShift.' As a new age author and spiritual writer of fiction books, Judith uses her background to reach others.
Judy and Jim now live in Southern Colorado surrounded by sparkling lakes, majestic pines, colorful aspens, and the magnificent mountains they love.